What's Hot in Beauty Right Now?
Are you eager to stay ahead of the beauty game and explore the latest trends in the Toronto beauty scene? Look no further! Our beauty salon in Toronto is thrilled to bring you the hottest beauty service trends that are taking the city by storm. From enchanting lash services to innovative LED Light Therapy Facials, we've got you covered. Let's dive into the top beauty services that everyone is raving about!
1. Lash Services: Elevate Your Look
Lash services continue to reign supreme in Toronto, and it's no surprise why! Whether you desire voluminous lashes, dramatic cat-eye effects, or a natural enhancement, our lash experts have you covered. From classic extensions to hybrid and volume lash sets, we tailor the perfect look to suit your style and eye shape. Prepare to turn heads with your captivating and fluttery lashes!
2. Brow Lamination: The Art of Perfectly Sculpted Brows
If you haven't experienced the magic of brow lamination, it's time to give it a try! This trending beauty service in Toronto transforms your brows by creating a sleek and perfectly groomed look. Brow lamination lifts, tames, and sets your brow hairs in place, resulting in fuller, more defined eyebrows. Say goodbye to unruly brows and hello to a well-groomed and polished appearance.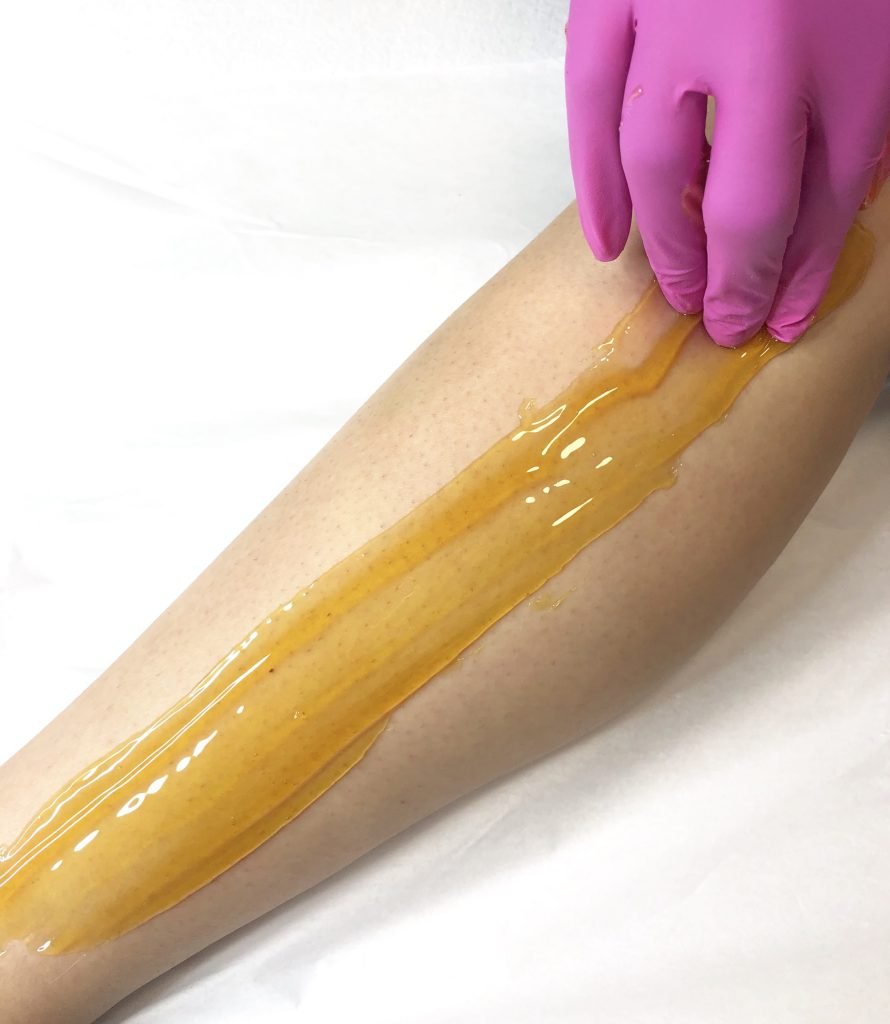 3. Sugaring Waxing: Embrace the Sweet Way to Silky Skin
Sugaring waxing is rapidly gaining popularity as the go-to hair removal method in Toronto. This all-natural technique uses a sugar-based paste to remove unwanted hair, leaving your skin smooth and radiant. Compared to traditional waxing, sugaring is gentler on the skin and can lead to less irritation. Experience the sweetness of sugaring waxing and say farewell to pesky hair!
4. LED Light Therapy Facial: A Radiant and Rejuvenated Complexion
Reveal your skin's natural glow with the power of LED Light Therapy Facial. This non-invasive treatment stimulates collagen production, reduces the appearance of fine lines and wrinkles, and targets common skin concerns like acne and hyperpigmentation. The treatment is quick, painless, and suitable for all skin types. Get ready to face the world with a radiant and rejuvenated complexion!
5. Candle Massage: Unwind and Melt Away Stress
As one of the most relaxing and indulgent beauty services in Toronto, the candle massage is a must-try experience. The warm, melted candle wax is infused with essential oils, which are gently massaged into your skin to release tension and promote deep relaxation. This sensory treat not only calms your mind but also nourishes your skin, leaving you feeling blissful and pampered.
Stay in the know and embrace the latest beauty service trends in Toronto to elevate your overall beauty experience. Whether it's the captivating allure of lash services, perfectly sculpted brows with brow lamination, the gentle touch of sugaring waxing, the rejuvenation of an LED Light Therapy Facial, or the indulgence of a candle massage, our beauty salon has the perfect services to help you look and feel your best. Step into the world of trending beauty services and discover the magic that awaits you!
Visit our beauty salon in Toronto and immerse yourself in these hot beauty trends today! Book your appointment now to experience the finest beauty services in the city.